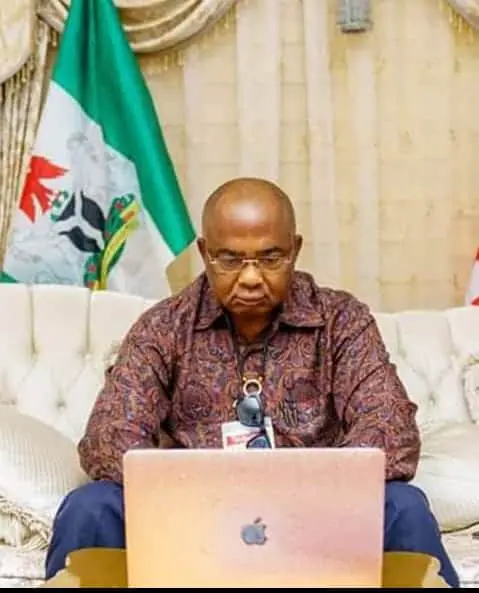 In a dramatic twist, for the 2019 gubernatorial candidate of the deregistered Reformed and Advancement Party(RAP), Barr Kingdom Okere, some Imo citizens led by Right Activists, Barr Ikechukwu Nwaopara, Felix N Orji and Ihunyere C. Solomon, have headed to court in a suit filed before the Federal High Court Owerri, with suit Number FHC/OW/CS/87/2020 over what they claim to be RAP's constitution of nuisance and distraction to the Imo state Govenror, Senator Hope Uzodinma.
The plaintiffs in their suit, are urging the court to ascertain the status and legitimacy of RAP to bring before it, a suit against Gov Hope Uzodinma, since the party had been deregistered by INEC, due to its inability to meet the provisions of section 225 (a) (b) (c) of the 1999 Constitution as amended at the 2019 general election.
It would be recalled that INEC had on February 6, 2020, deregistered 74 political parties on the grounds of poor performance at the 2019 general election.
Recently, different court judgements across the country presided over by Justices Okon Abang, Taiwo Taiwo, Anwuli Chikere, Nkeonye Maha, had at separate judgements upheld the deregistration of the political parties.
It is in view of these court pronouncements that the plaintiffs have filed a N10million suit against RAP, its Guber candidate Barr Kingdom Okere and all its associates for distracting Governor Hope Uzodinma and constituting legal nuisance, since he is not a member of the APC and whosoever APC fielded shouldn't be his business, as it is an internal affairs of the APC and that common sense ought to tell him, that the very moment Uche Nwosu accepted the guber ticket of the Action Alliance, was the moment he officially relinquished the APC ticket, to Senator Hope Uzodinma whose name was eventually on the APC ballot paper.