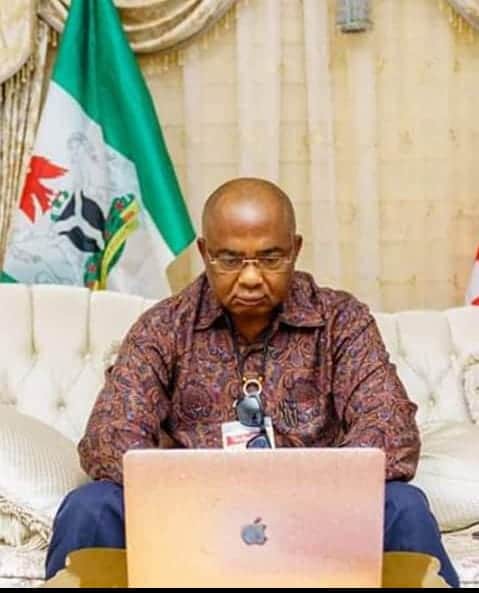 An Owerri based lawyer has tagged the reported celebration of Gov Hope Uzodinma's supporters, over the deregistration of RAP by INEC, as premature, stating that it would not stop the case filed against the Govenror over his claim to the APC ticket for the 2019 General Election.
Barr. Austin Uzowuru while speaking to our reporter, stated that the case cannot be thrown out because RAP no longer exists today.
"RAP contested the 2019 General Elections and until matter concerning that election is over, RAP can not be entirely brushed under the rug.
"I read on a newspaper," he continued. "Where Uzodinma's supporters were celebrating the delisting of RAP by INEC. It has no bearing on the case at hand. Everything that happened before the party was delisted, is still eligible before the eyes of the law. If a crime was committed by RAP before it was delisted, it would answer for it even after it has been delisted. If RAP won the election and was delisted before it could prove it, it has no bearing to any suit it files to prove it won the election. Delisting RAP doesn't stop the suit against Hope Uzodinma to tell the world how he became APC candidate, when Uche Nwosu is the authentic candidate. It also behooves on the Supreme Court to correct their mistake and regain their integrity."
Gov Hope Uzodinma is presently embroiled in a battle to save his seat, a the RAP Govenroship candidate in the 2019 General Elections, Mr Kingdom Okere, has petitioned the Supreme Court to interpret it's judgement against Uche Nwosu.
Another lawyer has also headed to court, to compel the Supreme Court to execute it's judgement against Uche Nwosu, which declared him the candidate of APC and AA.
With the interpretation and execution of that Judgement, Hope Uzodinma would find himself, without party.