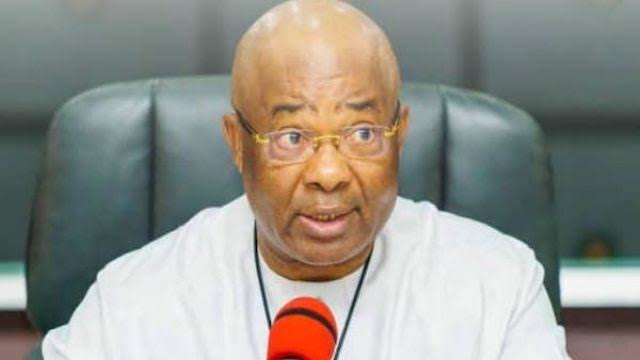 The Hope Uzodinma administration, has finalled reacted to the judgement of an Owerri Federal High Court, that reinstated the elected Local Government Officials sacked during the Ihedioha era, and sacked the 27 Interim Management Committees appointed by Hope Uzodinma administration.
Justice Ringim in his judgment, ordered the immediate reinstatement of the elected Chairmen and Councilors, who were elected into office during the regime of former governor, Rochas Okorocha.
Ringim had described the IMC Chairmen as "ghost workers", stating that it was executive recklessness and lawlessness, to sack duly elected local government Chairmen.
Speaking on behalf of the elected officials, Hon. Chief Obidigbo Emeka Osuorji, called on Governor Uzodinma not to appeal the judgment of the Federal High Court, and allow them to return to work.
The local government officials, further pledged their loyalty to Governor Uzodinma, stating that they all belong to the same party.
Uche Nwosu, son in-law to former governor, further advised Uzodinma not to appeal the judgment.
However, Uzodinma has moved ahead with appealing the judgement.
In reaction, the Imo State Commissioner of Justice and Attorney General, C.O.C Akaolisa, speaking on behalf of the Imo State Governor, Hope Uzodinma, called on all the involved parties in the matter to maintain status quo.
He urged the IMC officials, to remain in office until the outcome of the Appeal Court.