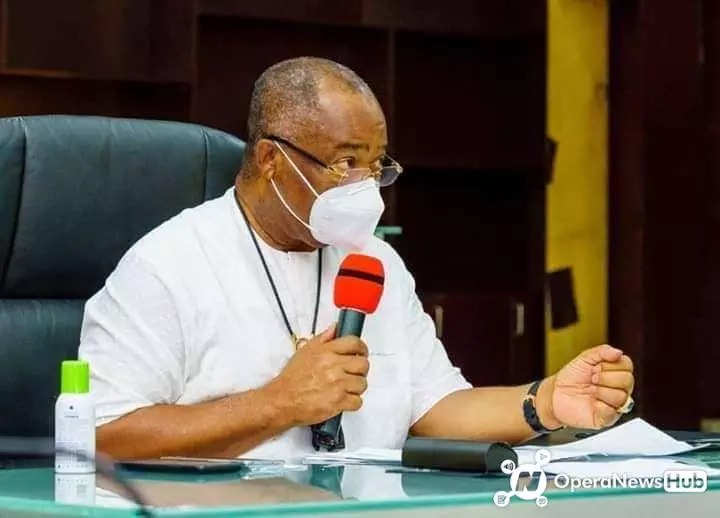 One of the pensioners, accused of defrauding the State Government, Mr. Ajokubi Herbert threatens to sue Imo State Government for false accusation.
Mr. Ajokubi Herbert is one of the 8 accused persons by Hope Uzodinma, of defrauding the state of about N330million in pension funds.
In the attached video, Herbert Akujobi threatened to sue the government of Imo State led by Mr. Hope Uzodimma for accusing him of stealing over ₦5.4Million per month and over ₦65Million per annum in a pension scam.
In this video, Akujobi debunked the allegations against him while setting the records straight that what the PDP government led by removed governor, Emeka Ihedioha paid him was about ₦62,000 which was his legitimate entitlement.
The Chairman of Pension Matter during the regime of Rt Hon Emeka Ihedioha, as well as Imo State PDP have also faulted Hope Uzodinma's pension fraud claims.
See the video for more