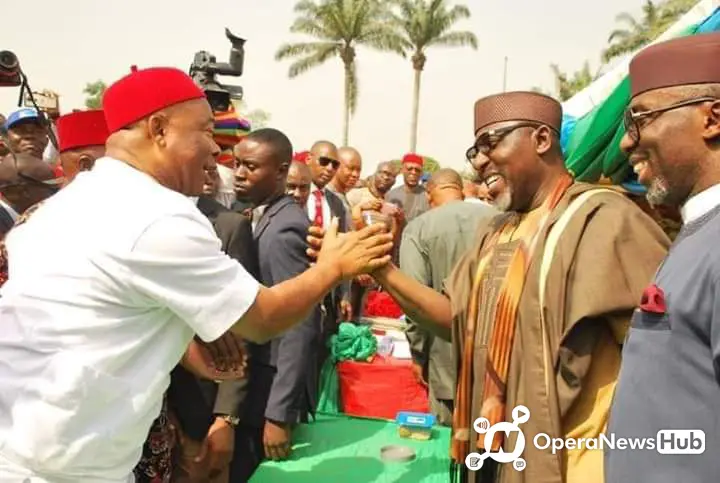 Mr AIC Akwaramdu, media aide to sacked govenror of Imo State, Rt Hon Emeka Ihedioha have reacted over the 8 names of alleged pension fraudsters, mentioned by the govenror of Imo State, Senator Hope Uzodinma.
Akwaramdu reacting on his Facebook page, insisted that the names Gov Hope Uzodinma brandished, had been fished out by the Owelle Rochas Okorocha administration, and the perpetrators had since been handed over to the DSS.
Gov Hope Uzodinma had announced the names of 8 people, who had allegedly robbed the state of about N330million from the pension fund.
The names Gov Hope Uzodinma mentioned were as follows;
Ajokubi H. A, (N65, 685, 491. 00)
Njoku Damian (N 5,042,439.58)
Obasi Canice (N 3, 460, 366.64)
Anyanwu F. N (No, 150, 336. 00)
Emenalo Theresa (N 3,058, 592.00)
John Sunday (N 2,320624. 00)
Ajaegbo E. O (N2, 298,910.34)
Ekedere Eunice (N 32,490, 016. 00)
Ihedioha's aide however disagrees with Gov Hope Uzodinma, stating that those mentioned had already been apprehended by the Rochas Okorocha administration, and had made repayments to the Government of Imo State.