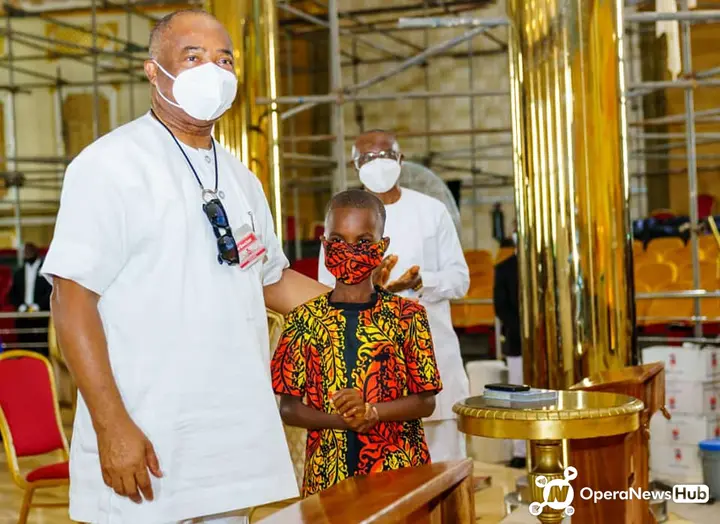 Governor Hope Uzodinma of Imo State has spent some time with his adopted son, Olumachi Joseph Opara.
The Governor had offered scholarship to him. The duo were in church on Sunday, 5th July, 2020.
According to the Governor who wrote on his facebook page " Today I was joined in church by my adopted son, Oluomachi Opara', saying it is their physical meeting between father and son. According to the Governor, Oluoma reminds him of his trajectory in life. He described Oluoma as his newest member of his family.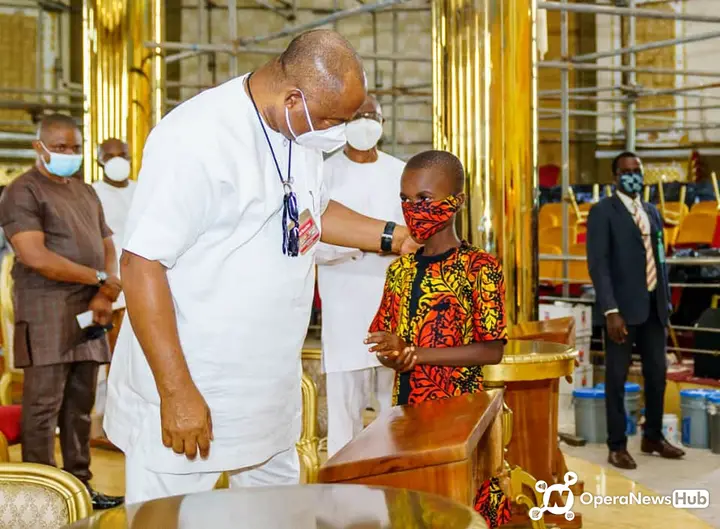 "I restated my commitment to the welfare of Oluoma, and urged him to always take the path of prayer both form me and his biological parents'
 Governor Uzodinma had adopted Opara and vowed to sponsor him until he becomes a Catholic priest. The young man became an internet sensation after his video where he sang catholic songs went viral on the social media.