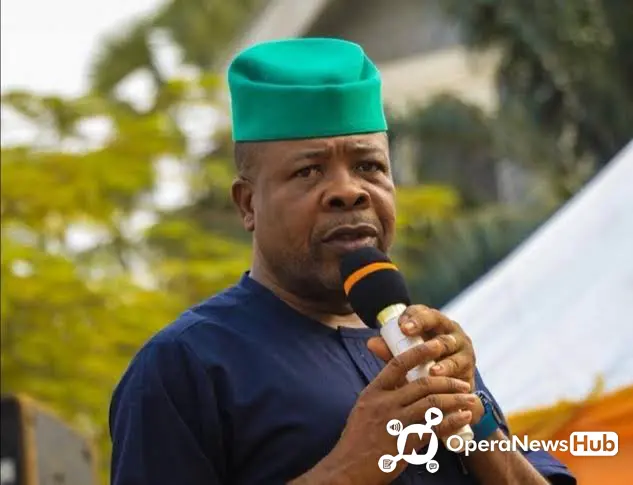 Aides to sacked governor of Imo State, Rt Hon Emeka Ihedioha have stated that Ihedioha did not sack the Rochas Okorocha Local Government Chairmen as generally believed, stating that it was the Imo State House of Assembly that sacked the Chairmen and councillors.
This is coming following the reinstatement by an Owerri Federal High Court, of the suspended Local Government Chairmen, and sack of the IMC Chairmen appointed by Gov Hope Uzodinma.
A media aide to Ihedioha, shared a post on his Facebook wall stating that the Imo Assembly, not Ihedioha was responsible for removing the elected chairmen.
The Chairmen and councillors, had approached the court to protest their removal from office, during the regime of Rt Hon Emeka Ihedioha. Upon Ihedioha's sack by the Supreme Court, and the declaration of Senator Hope Uzodinma as governor of Imo State, the chairmen and councillors had assumed that they would be returned to office.
Hope Uzodinma however upheld their suspension, and appointed IMC Chairmen to oversee the affairs of the Local councils.
The Hope Uzodinma government is yet to react to the court ruling.
As at yesterday, the elected chairmen are yet to assume work, even though some thugs were seen at the local government council offices presumably hired by the IMC, to dislodge any attempt by the elected chairmen to take over.
A similar attempt to forcefully take over their offices happened during the time of Ihedioha, resulting in the death of a supervisory councilor.
Supporters of the Hope Uzodinma government, insist that since Okorocha sacked the chairmen under Dr Ikedi Ohakim, and refused to obey court rulings in their favour, they insist that Uzodinma should likewise resist the judgment of the court.
Meanwhile, the two year tenure of the Okorocha Chairmen will expire on 25th Of August 2020.