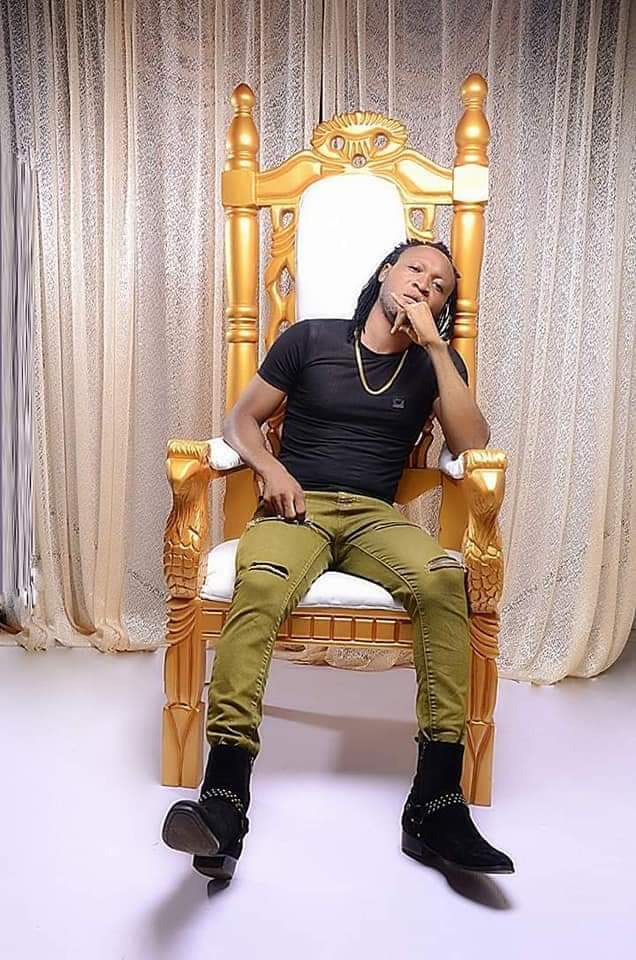 Germany-based Nigerian artiste, Anuforo Cyracus Chinonso also known as Prince Lawman, has in recent times taken the Social Media by storm with his philanthropic gestures.
No week passes with cash and material giveaways to his teaming fans across the country.
Born and bred in Owerri, Imo State, Prince Lawman, who relocated to Germany a few years ago, had a debut single, Away Boiz that enjoyed a massive airplay in the eastern part of Nigeria.
He has collaborated with the numerous artists within and outside the country including Afropop/R&B music duo, Bracket (Obumneme Ali aka Smash and Nwachukwu Ozioko aka Vast), a collaboration that produced his Hit single, Baby Girl.
Prince Lawman's interest is not limited to music, as the Afropop super star is a very successful businessman with interests in agriculture, vehicle sales and rental amongst other business interests scattered across the country and beyond.
Some of his philanthropic gestures, are transfers to individuals at random. He recently put up a N100,000 for the most likes in a beauty pageant he organized on his Facebook page.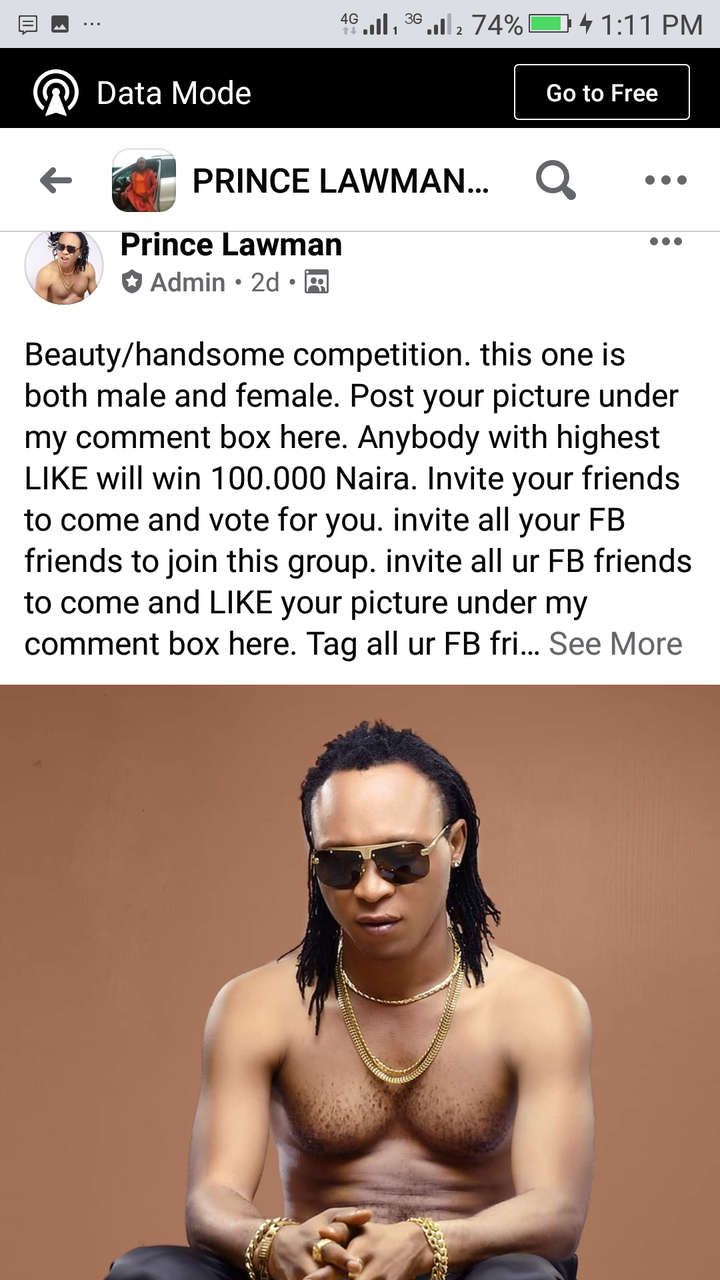 He also gave away thousands of naira, in recharge cards of different networks on his Facebook wall on an almost daily basis.
Dubbed the richest man in Ngor Okpala, Prince Lawman's life is an example in determination and believing in one's self.
As his former class mate Emeka Umeze would say;
"In this life nobody knows tomorrow, Prince Lawman was my class mate in Development secondary school Douglas Owerri, He was my close Friend back then in Secondary school. Immediately after our Secondary School, he left Nigeria and travel to abroad years back. When we was in School, he told me that he must be a Millionaire and Billionaire, he used to say it everyday by day like song, i was telling him to buy malaria tablet, i told him that malaria is disturbing him, he was saying it with authority, he said he used to see it in dream every day and night that he must be a Millionaire. i told him is malaria, but today now his dream has came to pass. he became Millionaire over 10 years ago, but he has no Pride, in everything he did not forget me, his a good guy from childhood, he gave me enough money i started better business, today now i am doing well. may your own childhood Millionaire friend remember you in Jesus name Amen"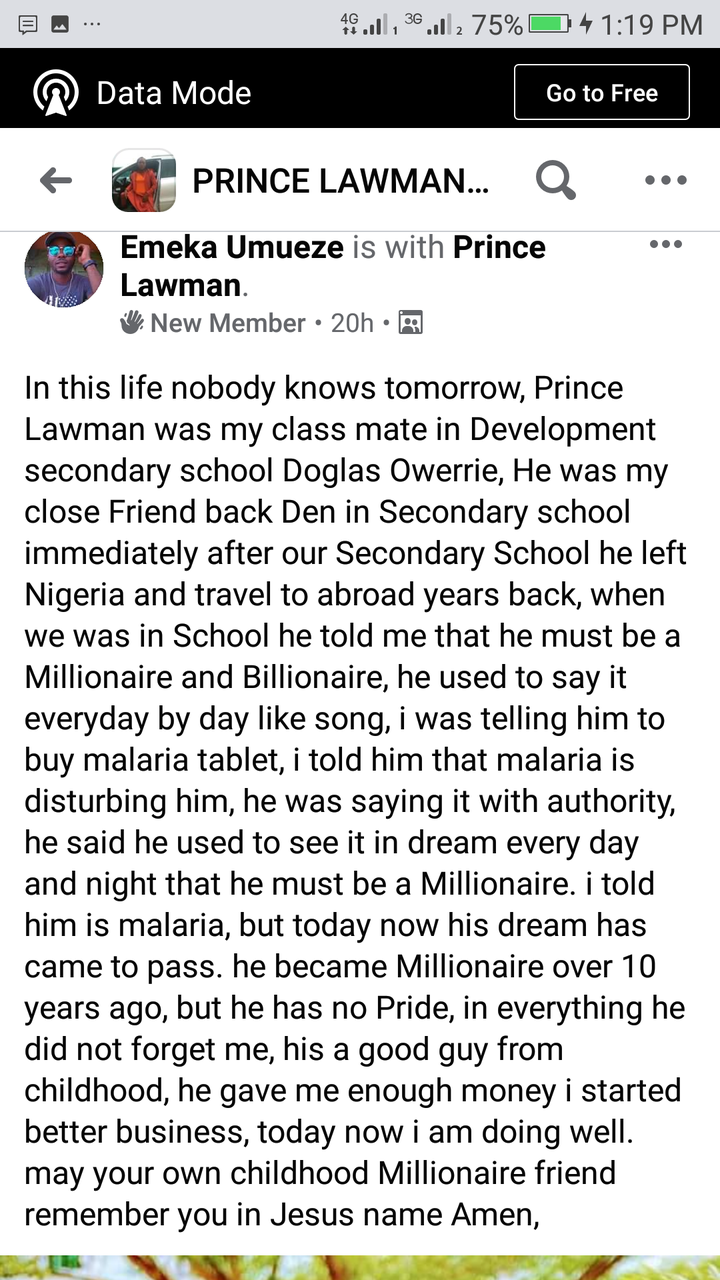 Prince Lawman's wide array of business span into trucking, cooling van hiring, heavy equipment sells and hiring as well as car sales and hiring. He is also a hotelier.
Prince Lawman is arguably the biggest and richest music icon from Imo State.