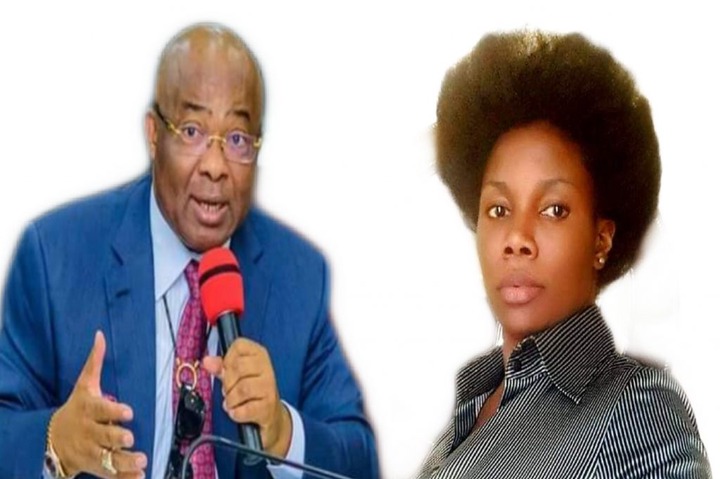 Luke 10:7, 1Tim. 5:18, Matt. 10:10, Lev 19:13, Deut. 24:15. These verses of the Holy Bible speak on one things, a worker deserves his or her wage.
Since i don't know who some of our leaders worship nowadays, even I Islam, the Messenger of Allah, peace and blessings be upon him, said, "Pay the worker his wages before his sweat has dried."
Source: Sunan Ibn Mājah 2443
In Islam, it is haram (forbidden) to owe a worker his or her wages.
Even the African religion abhors owing a worker his or her wages. Owu aru.
Watching the video of our old fathers and mothers, our pensioners demonstrating yesterday in Owerri, honestly, I was driven to tears. Such a scene cannot sit well with any sane and rational mind.
Honestly, I thought we had gotten past this. I may have not been a fan of Rt Hon Emeka Ihedioha at the start of his administration, but truth be told, he set a precedent which unfortunately seems to have been abandoned, and Imo have returned to the old ways of owing pensioners as well as owing workers and cutting salaries.
We are yet again in a time where the words of our leaders is their bond. A government where Cosmas Iwu, Secretary to the Uzodinma-led government of Imo state will tell pensioners on Tuesday 23rd June, 2020);
"I commend the pensioners for conducting themselves in a peaceful manner and I have given them the assurance that they will be paid their pension by Friday (26th June, 2020)"
And yet, Declan Emelumba, Information Commissioner, of the same Hope Uzodinma-led government will come out to say;
"I'm not aware that the government promised to pay pensioners on Friday. It is a rumour that has been flying around"
These are two top officials of the same government, making conflicting statements about the payment of pensioners.
Doesn't that depict a confused government? A government that speaks from two sides of the mouth. A government that suspends you for asking for your right as they did Vivian Ottih. A government that sends the DSS after you when you criticize it like they did Ambrose Nwaogwugwu.
I watched a video where the governor claimed he had money to say salaries yet, till date, IMSU workers and many other civil servants are yet to get their wages despite working for it. It is disheartening and unfortunate.
As far as I am concerned, anybody owing a worker commits sin before the eyes of God. A very grievous sin. You push the worker to his or her grave. You cause unnecessary hardship to them. You force them to get involved in crime just to survive. Whatever happens to them as a result of their wages that have been deprived them, the person responsible for withholding their salaries and pensions are responsible for it.
If the government cannot pay pensions, let them contract a pension management firm to collect the pension deductions and manage the payment of pensions to workers rather than deduct their money over the years and still fail to pay them their due.
It is now obvious that the matter of BVN, wasn't the reason workers were being owed their salaries. A government that claimed it was voted by the people, should be truthful to the people they claim voted for them. Unless its a government bought from the Supreme Court, and as such cannot be loyal to the people.
Ndi Imo have suffered enough. We seemed to have moved from the frying pan into the fire. We are in a state of hopelessness, and there seems to be no hope in sight. Who will save our poor workers and pensioners from an Adi Amin? Who will rescue our people from another Mubutu? The dictatorial tendencies displayed this early, tells us how the remaining years of this regime would be, if it outlives the remaining three years.
May God forbid this trend continues. Onye na ekwegi, anyi ga ekwetere ya. Any Goliath that stands to cause hardship to the people of Imo State must be removed. If Gov Hope Uzodinma stands as that Goliath against the people of Imo State, he should ask Sani Abacha and co what God does to Goliaths against His people.
Watch Imo Pensioners lamenting and raining curses on the government HERE, HERE and HERE
My name is Dr Sandra Duru and I'm a very concerned Imolite