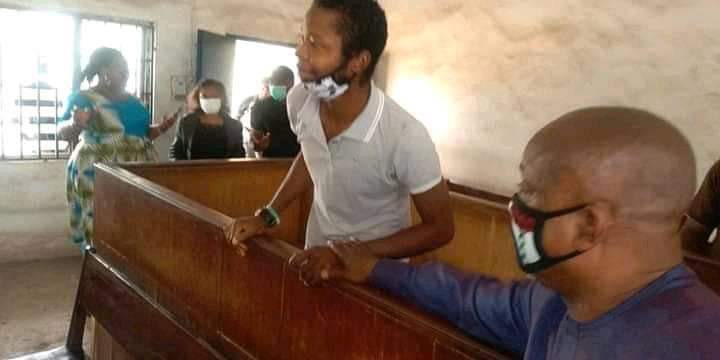 The Imo State PDP Legal adviser, Barr. Kissinger Ikeokwu have expressed disappointment over the continued detention of Ambrose Nwaogwugwu.
Ambrose Nwaogwugwu, is the New Media Director of the Imo State PDP. He was invited for questioning last month, and subsequently detained. He was arraigned in court, and the case was adjourned to today, being the 19 of June 2020.
Nwaogwugwu was again denied bail, and the case further adjourned by the Magistrate.
Barr. Ikeokwu while addressing the press after the hearing, expressed the disappointment of the party, at the misuse of justice in the case of Ambrose Nwaogwugwu.
"This is a case of wrong use of administration of justice," Ikeokwu stated.
He stated that he had expected the ruling, but had hoped that the legal system would surprise him which they didn't.
He further stated that the Imo State Attorney General, COC Akaolisa misfired in his address to the press, stating he was only trying to score cheap political points.
Following the ruling denying his bail, Nwaogwugwu was yet again returned to the custody of the DSS.
What the video here
For more news Maazi Online