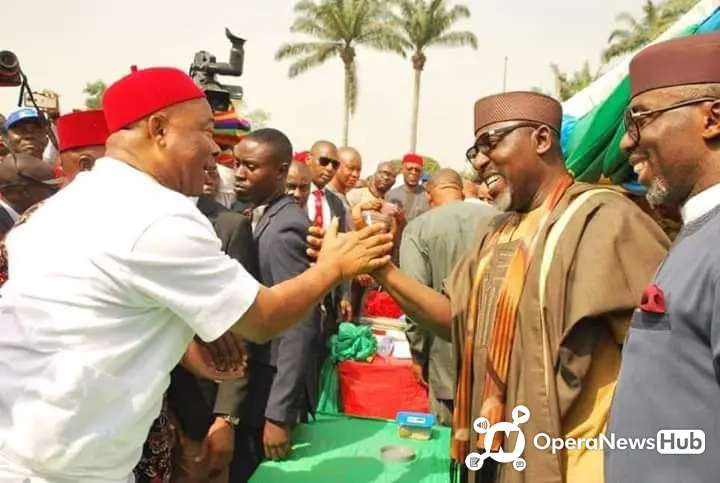 There in strong indications that Gov Hope Uzodinma, may have finally settled for a replacement for Senator Rochas Okorocha seat in the Senate, come 2023.
With the official defection of Senator Osita Izunaso from APGA to APC, Uzodinma seems set to ensure Okorocha does not get the APC ticket for the Orlu Senate seat in 2023.
It's no longer news that Okorocha and Hope Uzodinma, are not enjoying a good relationship at the moment.
Gov Hope Uzodinma had since taking over office, kept Okorocha at an arms length. He has failed to carry along Okorocha and his people in the scheme of things in the state. Even the party in the state is divided into two factions, with Hope Uzodinma in the Nlemigbo camp, and Okorocha in the Madueke Nwafor camp.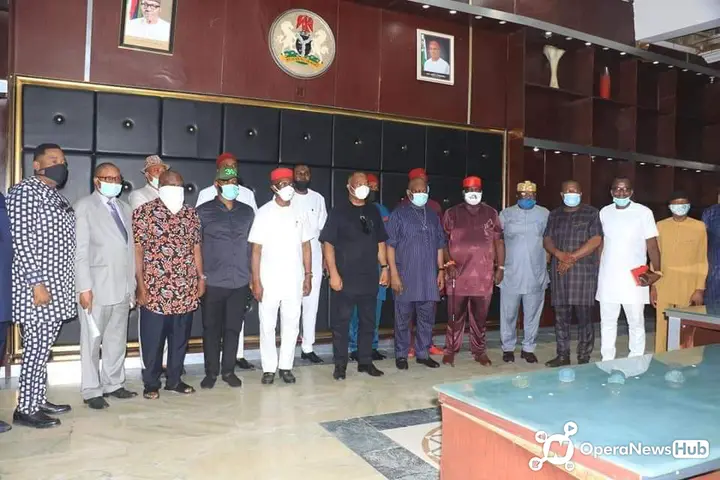 Already, Hope Uzodinma have been probing the Okorocha administration and close associates allege that he is bent on ensuring Okorocha is made to give account.
There have been news reports of Okorocha eyeing the PDP, as it becomes clearer that Hope Uzodinma would not let him get the APC ticket.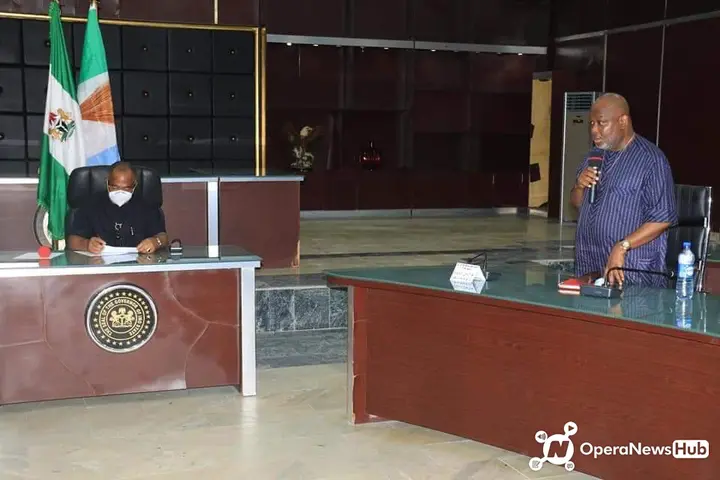 Party leaders from Orlu have been shopping for Okorocha's replacement in recent times. With Izunaso's move to the APC, which the governor personally received him, all indications now show that Izunaso may be the man with the governor's blessing in 2023.
Another political battle may be brewing from Okigwe, where Gov Hope Uzodinma is also expected to work against Senator Ifeanyi Araraume.
Political pundits are of the view that Uzodinma may be getting it wrong, by creating two very formidable enemies in the persons of Okorocha and Araraume.
Araraume's silence over the Okigwe seat is said to even trouble Uzodinma.
Osita Izunaso was the Senator representing Orlu zone from 2007 to 2011. He lost the seat to Senator Hope Uzodinma.
During the 2019 General Elections, Izunaso defected from APC to APGA to contest the senate seat losing to Okorocha.
The views expressed in this article are the writer's, they do not reflect the views of Opera News. Please report any fake news or defamatory statements to feedback-newshub@operanewshub.com