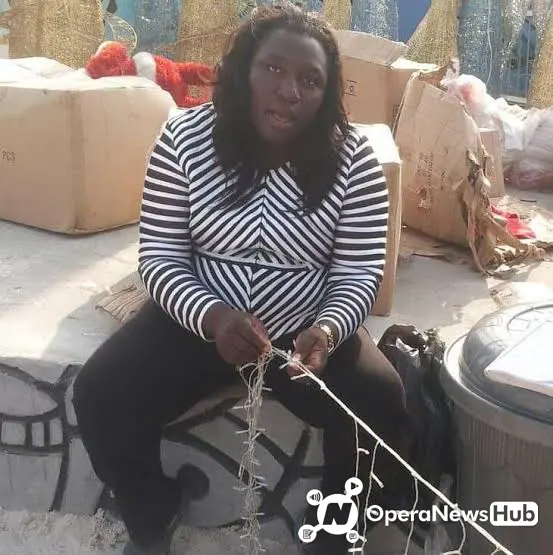 The Judicial Probe Panel on Contracts awarded during the Rochas Okorocha administration, sitting at Court Nine (9) of the Owerri High Court entered into the matter involving former Commissioner for works Ichie Best Mbanaso, and sister to the former Governor Mrs. Ogechi Ololo.
Mbanaso had returned to the witness box for cross examination by the lawyer representing Mrs Ogechi Ololo who was the Commissioner for Happiness and Deputy Chief of Staff during her brother's regime.
Ogechi's Lawyer, E.C. Egonu (Mrs) while putting Ichie Mbanaso through cross examination stated initially that she was going to ask 34 questions.
She queried whether it was the duty of a Deputy Chief of Staff to purchase trucks for sanitation to which Mbanaso replied that it was at the directive of the Governor. When he was asked if he could show the Panel the documents for the purchase of the trucks, Mbanaso stated that it was on the Governor's directive insisting that it was done orally, adding that it was the system of government of that time.
Ichie Mbanaso maintained that it was the Governor's sister (Ogechi) that purchased and received the trucks.
Tifhe lawyer asked Ichie Mbanaso if he actually submitted his handover note as Deputy Chief of Staff and Mbanaso answered in affirmative. The lawyer then asked Mbanaso whether the supply of the trucks and tractor that Mbanaso was talking about were mentioned in his handover note.
She stated Mbanaso was not steady in his testimonies of the events as stated on the 30th of April, when he claimed that when the supplier came, he (Mbanaso) called Okorocha who asked him to hand over to Ogechi.
The lawyer further questioned Ichie Mbanaso over the visit by the Task force on the recovery of Government property during Rt. Hon Emeka Ihedioha's led regime and requesting to know what was recovered from Mbanaso.
Mbanaso admitted that the Task Force had visited him but did not recover any truck from him.
Ololo's lawyer insisted that Mbanaso was misleading the Panel by his statements and trying to create misunderstanding between the Okorocha and his sister, Ogechi.
The Panel stopped Ogechi's lawyer from further questioning of Ichie Mbanaso just as Mbanaso's lawyer, Barr. Fintan Ilika raised concerns over the questions by Ogechi Ololo's Counsel.