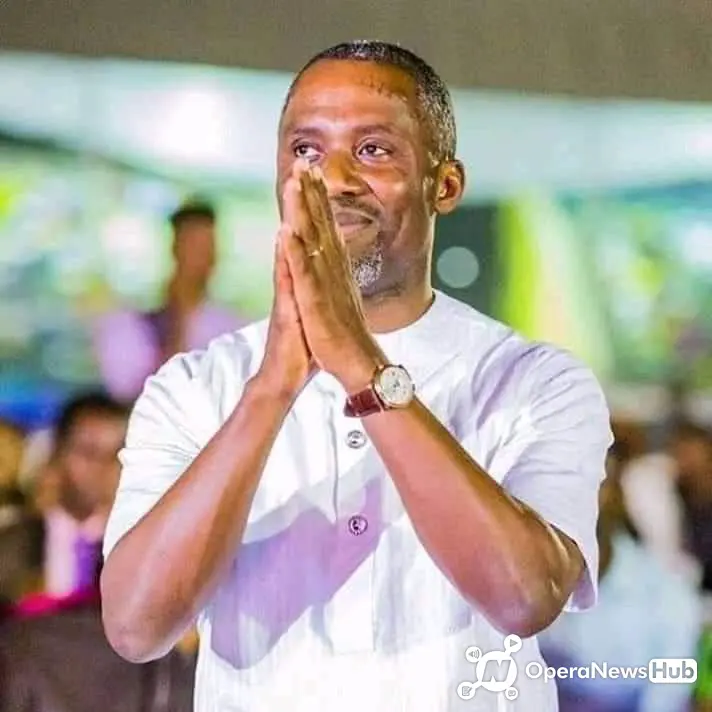 Owelle Rochas Okorocha's son-in-law, Uche Nwosu has cleared the air over rumours about a plot being hatched against the Hope Uzodinma administration which he was supposedly involved in.
In a post he made on his Facebook handle, the 2019 Action Alliance AA Governorship Candidate stated that he was not in any political pact with anybody.
"I am not in any political pact with anyone as what matters to me now is pray that the government in power to deliver her mandate to Imolites" he stated.
Uche Nwosu insisted that it was unprogressive for anyone to start talking about 2023 when we are just in 2nd Quarter of the year.
Uche Nwosu further called on Imolites both home and abroad to ensure that Imo State moves to the next level in development.
The rumour making round in political quarters and beyond has it that Uche Nwosu was in a pact with the 2019 guber candidate of PDP, and sacked governor Dr Hon. Emeka Ihedioha. Uche Nwosu categorically stated the rumours to be false.
Uche Nwosu who also addressed newsmen at Abuja, the Federal Capital Territory maintained that people should know the differences between pre-election, Election and Post-Election periods. He also noted that after Election, what happens next is governance and in era of Governance, it is not time for politicking, rather a period that the government and the governed should join hands together and move the State forward.
Nwosu further stated that what every right thinking and positive minded Imolite should do is to join hands, resources and ideas towards moving the State forward.
According to him, this is the best patriotic mindset that everyone needs now and not talking about 2023 which will cause nothing but disunity, distrust and rancour even among party members.
"This is not what we need now", he added.
Adding what Uche Nwosu said, the Media aide to Uche Nwosu, Mr. Nwadike Chikezie also condemned the source of the unfounded rumours which he claimed were aimed to discredit the image of his Principal, Uche Nwosu.
Collaborating with the position of his boss, Nwadike while responding to questions especially on Social Media noted that the rumor was the handiwork of those whose stock in trade was to malign and blackmail successful personalities in order to draw attention and possibly sell their fake news to gullibles.
Nwadike added that Uche Nwosu was a house hold name and is very conscious of his public image insisting that he does things with consultations because his personality was not built by him alone.
Nwadike noted that Uche Nwosu has made it known, that he was going to support whoever emerged from the court which is what he is doing and wondered when he made such statement or move.
Nwadike advised political pundits to always be clear on a fact before holding on to it and putting it out for public consumption.
Uche Nwosu used the opportunity to call on all and sundry to join hands especially during the era of the COVID-19 pandemic ravaging the global community.
"Let us defeat corona virus together and move the State forward and not talking about 2023 which is 1500 days away" Uche Nwosu concluded.