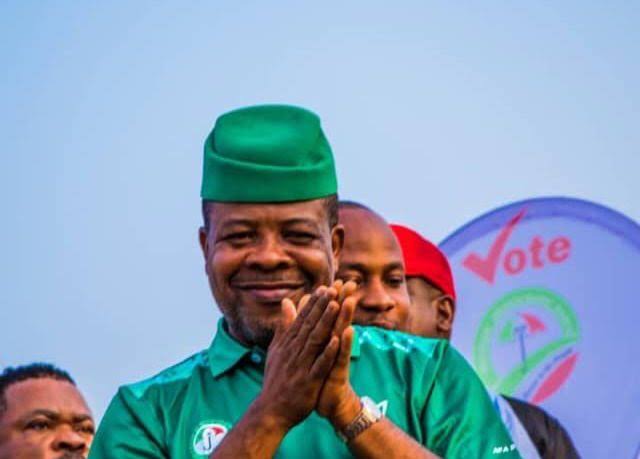 The Imo State Chapter of the Peoples Democratic Party, PDP, may turn to the undemocratic practice of handpicking it's new party chairman, as the party prepares to regain power from the APC in 2024.
The COVID-19 pandemic has caused the cancellation of the congresses required for the election of party officials.
The ward and local government congress of the party had also been a subject of controversy as some top PDP stalwarts had complained that the congresses were hijacked to favour a top politician in the State who wants to have a firm grip of the party structure ahead of the 2024 governorship election in the State.
There is also strong indications that the state congress may be a mere formality, as the party leaders may anoint one of the contenders for thw chairmanship position loyal to a certain politician for the job
Sources in the party claim the name of the "anointed Chairman" is still a secret at the moment. But there are indications that the party may have decided to settle for a much younger chairman capable of moulding the opposition party into a formidable force that challenge and even defeat the ruling APC in 2024.
It's also been observed that a former factional Chairman and close associate of Dr Ikedi Ohakim, Chief Chuks Ajaelu, alongside other contenders are in the picture of those who may be favoured for the post..
Sources claim Chief Ajaelu may be considered 'for demonstrating an undiluted passion to rejig the PDP in Imo State to enable it take on the ruling and clueless APC government'. His relationship to Ohakim who is a good friend of Ihedioha may also play a role.
In an interview he granted recently in Owerri, Ajaelu assured that he was the person best fitted to take the PDP into the 2024 election and emerge victorious.
The Chairmanship of the PDP is zoned to Okigwe zone which is where Ajaelu comes from.