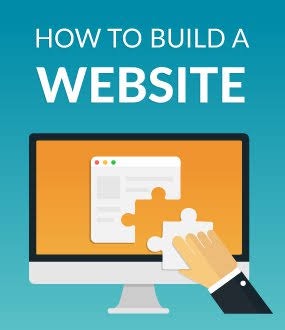 A lot of people want to own websites and blogs for a wide array of reasons from personal blogs to corporate websites or a news channel.
Most times we engage professionals in the field who charge a whole lot of money.
Now I'm not saying its wrong, I'm just saying that you could do all that on your own in limited time without having to pay the exorbitant prices the web designers and professionals will charge for building a website.
With a little more work, you could even end up being able to build very professional websites and even turn it into a business whether by you host other people and build sites and blogs for them for a fee.
The first website I paid for cost me N65,000 every six months. I didn't mind the cost but I was worried because my website wasn't making money and yet I had to pay such a high price.
Another problem I had with the website was that it wasn't user friendly and I had to call my designer almost every time I wanted to make a post.
It was very frustrating.
One day I picked up my phone and bought a lot of data and started watching videos on YouTube.
It took me a whole lot of data and a very long time before I was able to learn all the steps needed to get your website up and running within 10 minutes.
I'm going to explain two ways. One is slightly costlier while the other is cheaper but both times, you'll get the websites up and running within 10minutes.
Now let's get started.
I use to hosting companies. Hostinger is my Indian hosting firm while Upperlink is my Nigerian hosting firm. Lately I'm considering leaving the Indian firm and staying with the Nigerian firm as they offer you the .ng and .com.ng at very reasonable prices.
Now to get a .com.ng website and hosting for just N6500, you'll visit Upperlink and make a search for the website you want to build.
Its there very straight forward. Once you get the name of the site, you fill out the questions you are asked and select the Bronze Hosting which is N6500 and comes with one free domain. Remember, you'll pay for the domain after one year and that would cost you N1200. You will also renew your hosting plan after one year for N6500 yearly.
Upperlink offers you a wide range of payment plans. Follow the instructions and make payment to the company.
They usually take a little time before your domain is activated them you'll contact them to give you the link to your CPanel.
Here is where the small work begins. Once you log into your CPanel, scroll down to where you'll see Softaculous and inside this section you'll see WordPress among others. I usually use WordPress.
Select WordPress and click on Install then complete the options then click the button below to compete installation.
Your website is set.
To go to the dashboard of your website which is where you make posts from and edit as well as design the site from, you'll simply type the name of your site e.g. mysite.com.ng/wp-admin. When it loads, you'll put your username and password and you're into the dashboard and from there you can do anything you want to do with your site.
You can also download free theme to build any type of site you want. You can build a jobsite or a classified with your WordPress very quick and easy without having to pay anybody to do it for you.
The Indian firm is slightly costlier but the steps are almost the same but quicker that Upperlink to set up. You can contact me to show you how to do that if you're interested in Hostinger.
Once your website is running, you can made money by registering with Google AdSense but they take a lot of time to authorize so you can still make money with Propellerads, Adnaira, Adcash, Popcash, Optiads
All of them can run at the same time on your site with AdSense.
Note: depending on the type of site you want, you can check up videos on YouTube or contact us to help you out wherever you run into a glitch.
We can also teach you how to build websites free without spending a kobo.
Goodluck owing your first website.
You can reach us on Maazi Online or Maazi for further help