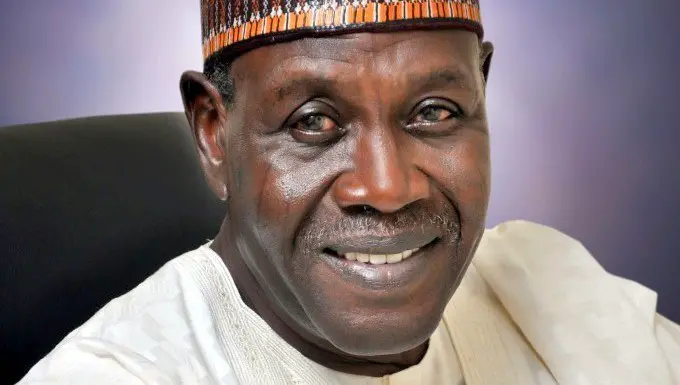 Former Secretary to the Government of the Federation, SGF, and a member of President Muhammadu Buhari's kitchen cabinet, Ambassador Babagana Kingibe, has told those touting his name as the next Chief of Staff to the President to perish the thought.
The former Chief of Staff, Mallam Abba Kyari, succumbed to the coronavirus disease last Friday, in a Lagos hospital, and was buried according to Muslim rites in Abuja, the following day.
Even though the country is still mourning the demise of the Borno-born Kyari, there have been all kinds of permutations in social media as to who would succeed him.
The social media has been awash with speculations that Ambassador Babagana Kingibe would be the automatic choice of President Buhari as Kyari's successor.
As the speculations continued to soar on Monday, Kingibe, the subject of the rumour, took to his whatsapp page and knocked the bottom off it.
"I'm mourning my late friend and brother," said in the whatsapp message. "I do not seek to inherit his office and even if offered, I'll decline it."
If Kingibe sticks to his gun, then, President Muhammadu Buhari would have to cast his net wide and appoint that man that would foster harmony within the administration and help strengthen government to deliver on its promises to the people.
The views expressed in this article are the writer's, they do not reflect the views of Opera News. Please report any fake news or defamatory statements to feedback-newshub@operanewshub.com

Coronavirus Realtime Updates
NG
+38665Confirmed
+122Deaths
+18188Recovered
Data as of 2020-04-20 09:00:56 UTC