By Imo Trumpeta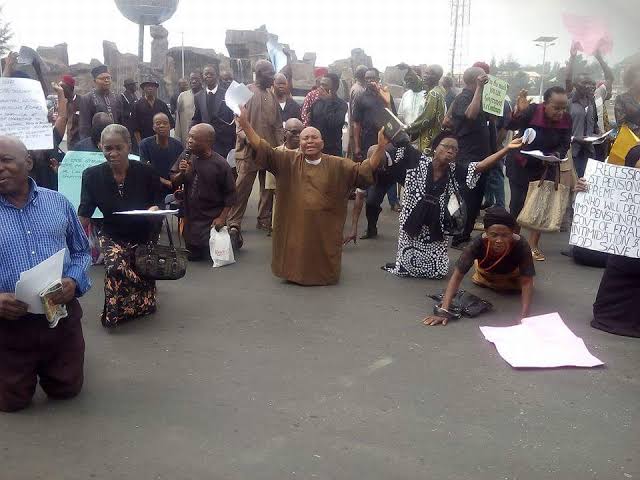 By Onyekachi Eze
The bar of hope by pensioners in Imo State may be suffering a setback following a fresh condition by the State government to strictly follow before further payments.

Governor Hope Uzodinma had insisted on fishing out ghost pensioners, maintaining that until that is done, he would be paying pensions as at when due.

In a media release by the information commissioner, Declan Emelumba, the governor had instructed that March, 2020 pensions be paid forthwith without any delay.

Even as that was a good news to the senior citizens, the governor reiterated that while he is trying to keep to his promises of prompt payments, he won't be cowed into doing wrong things.

He said only legitimate pensioners duly verified would be paid, and not to ghost workers or pensioners.

The statement however cleared that the delay in the payment of March Pensions was caused by the government's determination to flush out fraud from the system and not for lack of money.

The commissioner said the government has saved over N300M in pension payments through detailed scrutiny of the pay roll which exposed a lot of leakages and ghost recipients in the system.

The commissioner said the government discovered that the use of a consultant was a ploy to defraud the state by opening avenues for questionable payments of over half a billion Naira to an external consultant who by law cannot be audited  by the state Auditor General , adding that there was practically no role for a consultant in payment of Pensions.

"The governor sees pension money as blood money because it is money saved from the sweat of elder statesmen who sacrificed their youth to serve the State, so he is determined to ensure that only those entitled to Pensions get paid".

"While the government was determined to pay workers and pensions at the end of the month it will not be blackmailed into doing the wrong thing".

It further read, "The governor has made it clear that he will pay salaries and Pensions by the end of every month but the payment will be made to only those legitimately entitled to same and not to criminals who present false BVN or false account details in the pay roll to reap off the State". 

"Every salary and pension payments must conform with all e- payment requirements and this government will not be blackmailed into doing otherwise"