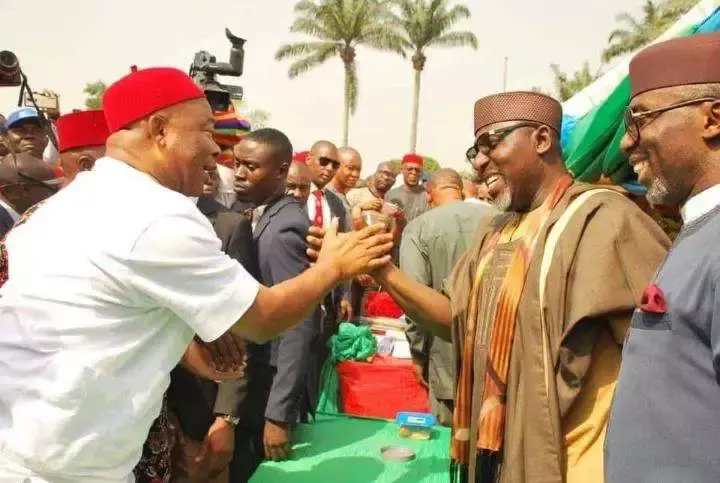 There are indications that members of the transition committees in the 27 local governments in Imo State will be made up of the ward chairmen of the All Progressive Congress aligned with Camp Hope/Nlemigbo, alongside other party faithful.
A highly placed source within the government told this newspaper that all the 305 ward chairmen of the party in the State will be accommodated as members of the Interim Management Committees, IMC of the 27 local governments.
Governor Hope Uzodinma had last week appointed Chairmen of Interim Management Committees for the 27 local governments in the State.
The Chairmen have been sworn in by the Governor.
The Chairmen have since resumed duties at various Councils while they await the appointment of members.
Meanwhile the Local Government Chairmen elected under the era of Owelle Rochas Okorocha who were suspended by Rt Hon Emeka Ihedioha and whose sack Uzodinma have upheld have kicked against the appointment of the TC members and threatening a showdown with the government.