Denies Awarding Contracts
.Claims To Have Performed As Rubber Stamp Appointee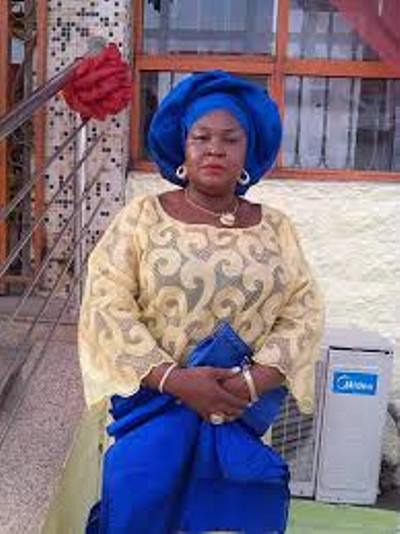 There was drama yesterday at the premises of the Owerri High Court, as a former Commissioner for Works during Rochas Okorocha administration, Mrs. Josephine Udorji broke down in tears and wept like a baby while giving teatimony in the witness Box. This happened while she was being quizzed by the Imo State Government Judicial panel of Inquiry on contracts.
It would be recalled that the sacked Imo governor, Rt Hon Emeka Ihedioha had constituted a panel of enquiry on all road contracts awarded by his predecessor, Rochas Okorocha.
Upon his exit, Governor Hope Uzodinma had continued from where Ihedioha stopped and retaining the committee.
The commission of inquiry is under the leadership of Hon Justice Benjamin Iheka.
For more than five minutes after she had been discharged after her submission at the judicial panel on Wednesday, Mrs Udorji was unable retire as she was trying to control tears flowing freely down her cheeks at the witness box.
She was helped out from the witness box after staying more than necessary.
The former commissioner exonerated herself from the contracts awarded during the Rescue Mission administration of Owelle Rocha Okorocha.
In her submission, she claimed she never partook in any of the contracts handled during Owelle Rochas Okorocha's government, adding that it was Paschal Obi, the then principal secretary to the governor who chaired the committee that executed the capital project contracts within that period.
In her words, "because of the committee set up by then governor, Rochas Okorocha, to handle capital projects in Imo State, my ministry was not part of it. What I only handled was just the zero potholes project.
"I was a rubber stamp commissioner" she insisted.
Josphine Udorji explained that those at the top allegedly told her that Okorocha never wanted to victimize or ignore her by not allowing her ministry to handle capital projects rather, to make sure that the job is executed faster, because Okorocha as at that time was in a haste to deliver.
Udorji further explained that she used the capable hands in her ministry to handle the zero pothole job which according to her was a great innovation that she brought to the ministry.
Udorji also claimed that she was going on supervision to all the projects in Imo State but added "I have no knowledge of all the execution of all the capital projects"
She told the panel that as the Transition Committee chairman of Ideato North in 2014, "I never awarded any contract but rather supervised the hospital and road projects because I was the council boss then"
The panel asked her what should have happened in ideal situation and she said that if due process was followed, she would have been appointed the chairman of the contract execution committee instead of Paschal Obi. This drew some laughter from the panel members.