•Opposition House Members Absent For Plenary •
•Apathy In Projects Allocation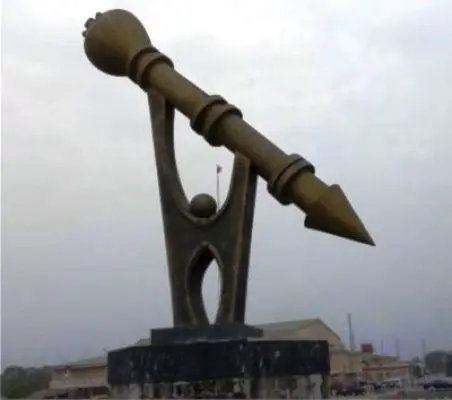 A dangerous development is brewing in the Imo State House of Assembly as the state legislature seems to have been divided into two factions based on party lineage.
Despite a good under the leadership of Rt Hon Chiji Collins who was elected under APGA but cross carpeted over to the PDP before moving to the APC after the Supreme Court ruling, the centre seems no longer able to hold as members seem to have formed two factions.
The seeming division started immediately the former governor who was of the PDP extraction, Rt. Hon Emeka Ihedioha was sacked by the Supreme Court and Senator Hope Uzodinma of the APC was ushered in as the authentic governor.
Lawmakers who had initially won elections under the APC and APGA platforms massively decamped to the PDP during the 8 months stay of Ihedioha.
The story also repeated itself immediately Hope Uzodinma was announced governor, as APC received over 20 PDP lawmakers, with Collins Chiji leading the way.
Information has it that while there is APC bloc in the State House, few of the PDP members numbering six, Frank Ugboma, Philip Ejiogu, Tochi Okereke, Okey Onyekanma, Solomon Anukam, and Anyadike Nwosu are on their own.
It was reported that the PDP members have been sidelined following their absence on Tuesday's plenary session, which had the APC members in attendance.
It was also gathered that because of the division, the PDP lawmakers were not notified for the Plenary which came at a time when the state is observing a lockdown as a result of the Coronavirus pandemic.
It was also learnt that even when one of the PDP lawmakers, Frank Ugboma who had gotten hint of the plenary arrived the complex and saw the Order Paper, he quietly left the complex.
Some of the PDP lawmakers were reportedlyblacklisted from the Tuesday Plenary because of major decisions that were of great interest to the state governor, who is an APC member and the party.
Although it was gathered that the PDP lawmakers may not have been officially informed of the last sitting, feelers were of the view that it was a deliberate action by the APC faction so as to have easy resolution in favour of the governor.
In yet another a related development, reports has it that the sharing formula for the construction of primary school projects in each of the LGAs had benefitted the APC members only.
While the APC members were handed five school blocks to map out for reconstruction in their various Local Governments, the PDP members got only 2 schools thereby heightening the division.
This disclosure was made public after the message a principal officer of the House was reported to have sent to all the lawmakers.