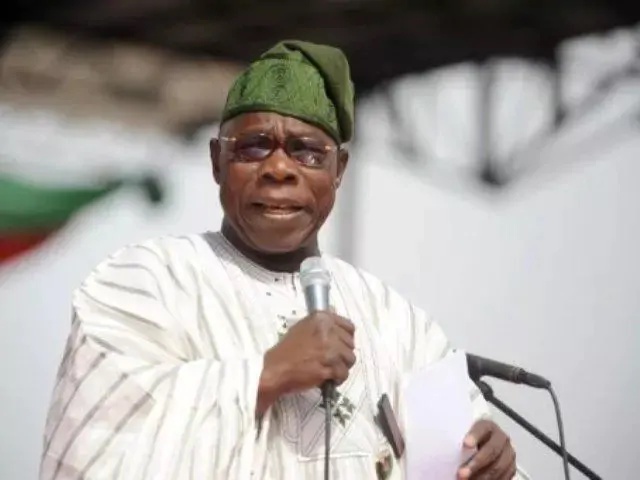 – Chief Olusegun Obsanjo said Nigeria must choose a candidate that understands the economy
– The former president has not endorsed any candidate so far
– He has at different times spoken against the candidacy of Muhammadu Buhari and Atiku Abubakar
Former president, Chief Olusegun Obasanjo has called on Nigeria to choose a president who has a sound knowledge of the economy.
The Punch reports that the former president said this at the Foursquare Gospel Church annual public lecture, which held at the church's national headquarters in Yaba on Tuesday, October 9.
The battle for the presidency is chiefly between President Muhammadu Buhari and Alhaji Atiku Abubakar.
The former president spoke on the lecture delivered by the Bishop of the Catholic Diocese of Sokoto, Rev. Fr. Matthew Kukah.
Obasanjo said he believed that for Nigeria to get it right, the country must strike a balance among economy, faith and politics.
He said: "There is no doubt at all that if we have to get it right the three (economy, faith and politics) must go together.
"One of my international friends, the late Helmut Schmidt, who was a former Chancellor of Germany – he died at the age of 96 about three years ago, I was at the burial – and he said if we in Africa have to make it, all our political leaders must have good grounding in economy.
"As a fact from Bishop Kukah, even Jesus Christ understood the economy and if you have a leader who does not understand economics, then you cannot have a leader that will satisfy the need of the people, the physical and the material needs of the people."
Meanwhile, the governor of Ekiti state, Ayodele Fayose, has ruled out his chances of joining the ruling All Progressives Congress (PDP).
Recall that Fayose recently threatened to leave his party, the Peoples Democratic Party (PDP), after his preferred aspirant, Governor Aminu Tambuwal of Sokoto state, lost the party's presidential ticket to former vice president Atiku Abubakar.
Governor Fayose, however, said that he won't leave the PDP for the APC, advising the ruling party to bury the notion.